Proud. Professional. Precise.
American Sentinel provides professional process of service accurately, orderly, and on time. We pride ourselves in delivering a high rate of success in serving your legal documents with a notarized proof of service.
Difficulty locating your recipient? We're experts at locating hard to find persons and persons avoiding service.
Comprehensive database searches using proprietary resources, social media and open source intelligence based on the type of cases.
Missing person investigations are complex and sensitive—they require experience and determination to solve and locate these persons and unite them with their families.
Our 30+ years of law enforcement background and training allows our team to provide clients robust and successful research, investigative work and surveillance monitoring.
We Take Pride In Satisfied Clients
"American Sentinel is our go to! They are fast, friendly and most importantly very prompt and efficient! Our law firm has important documents that we need served but have no information on the person(s) to be served, I email American Sentinel, that's it! Their fees are also very reasonable, and we can always count on them!"
"I am a family law attorney who has used American Sentinel since 2017. Without fail, they have been able to serve and locate persons for me in divorces, adoptions, and other difficult legal matters. American Sentinel's timeliness and expertise are outstanding, and they are very reasonably priced."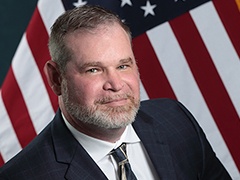 Joshua Mailey – Co-Founder
As president and co-founder of American Sentinel, Josh brings 30+ years of experience in the protection and investigations fields. Josh is a licensed private investigator in Illinois and a member of ASIS International. Josh is equipped and ready to help you with your professional process service needs.