Peace of mind.
It is important to know exactly who you are doing business with and who you are hiring to take care of your business. We conduct wide ranging investigations to give you the peace of mind you have the best fit for your organization.
Additional Background Info
We serve many business entities including the following:
We Take Pride In Satisfied Clients
"After two other investigators couldn't crack the case, Joshua Mailey and his team helped me to prove this using technology and good old fashioned gumshoe work. His evidence was very compelling, his reports were clean, and his costs were extremely reasonable. I would definitely hire his team to help my clients again."
"I am a family law attorney who has used American Sentinel since 2017. Without fail, they have been able to serve and locate persons for me in divorces, adoptions, and other difficult legal matters. American Sentinel's timeliness and expertise are outstanding, and they are very reasonably priced."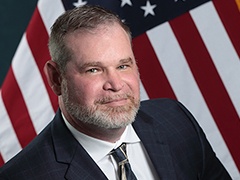 Joshua Mailey – Co-Founder
As president and co-founder of American Sentinel, Josh brings 30+ years of experience in the protection and investigations fields. Josh is a licensed private investigator in Illinois and a member of ASIS International. Josh is equipped and ready to help you with your background investigation needs.